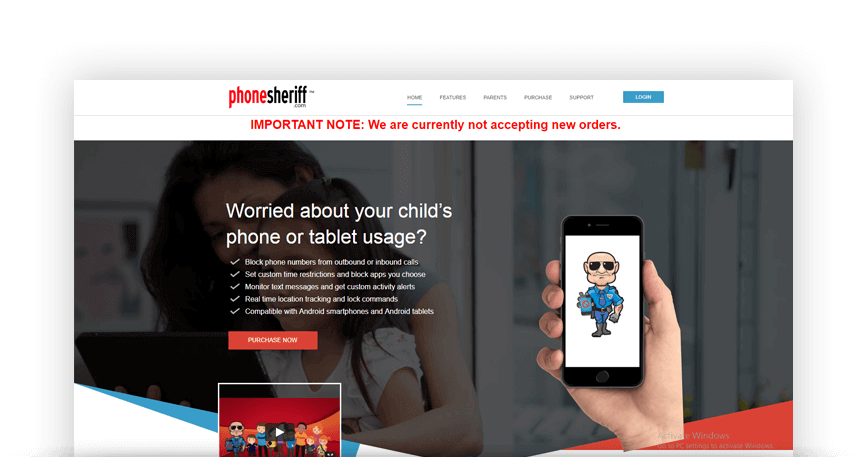 Get up to date with real time data uploading and backup your all data on our highly-secured server with our app. SpyHuman's Cell phone tracker app stays invisible on the targeted device and collects all the activities of your child without being known by them, Phone tracker helps you to locate your children's or employee's real time GPS Location while the App remains undetectable on the targeted device.
Note: To purchase an app you first required to install the app on the device then you can proceed with purchase from your account. In order to keep the application free, we are forced to limit the number of requests so as not to clutter the database unnecessarily. Thus only the customers really active on the site will be able to keep the free use of the service.. For customers using the free offer, without connecting to the site for 7 days from the last login, the target phone will be automatically deleted..
For customers using the basic or premium offer, without connecting to the site for a month from the last login, the target phone will be automatically deleted. It requires you to have a one time access to the target phone in order to install the Spyic app on it. However, the user never finds out that you have installed any such app on their phone. This is because once the app is installed, the app icon vanishes. Only you can launch it with a secret code. The app runs in the background quietly. Unless you tell the user yourself, they would have no idea that something like that is running on their system.
It is truly a hidden and undetectable design focussed on stealth. On the installation front, the app size is less than 2MB and it installs within seconds. Further, the app drains no battery at all. Therefore, the target user is never suspicious that anything fishy is happening. Their phones behaves exactly like it would normally. Lastly, when you wish to uninstall the app, you can do it by a single click from the Spyic dashboard. This dashboard opens in any web browser. Not only that, these logs are accompanied by details like call duration, caller identity, etc.
Further, you even have the functionality to record the calls if you require. Spyic has dedicated modules for every social media app there is. It enables you to check all the chats of the user and even the people they talk to. Keylogger is my favorite Android feature on Spyic. It keeps track of all the keystrokes that are made by the target phone. This includes their usernames, passwords, searches, and the messages they type. Location spy shows you the live location of the user.
It even shows you their recent locations along with the timestamps.
Further, you can even set location boundaries on the map known as Geo Fence. You will be alerted when the user crosses these boundaries. There are several other features. However, it would be impractical for me to list all of them here. It always works to be hidden and undetectable. Here is how:. Spyic is undeniably the best phone monitoring solution I have found on the internet.
And it is not just me who thinks that. Spyic is already used by millions of users worldwide. Therefore, there must be something special about it. Well, actually, there are a lot of special things about Spyic. This is a golden advantage I have found in favour of Spyic. Rooting the phone compromises the security of the device.
Therefore, I love that Spyic can operate without requiring root. Spyic can be used from any web browser from any device. All you need is an internet connection. Therefore, there is no more need of app installations on your systems just so you could view the results.
Spyic works through the Spyic dashboard which is extremely easy to use. All the features are just right there on the left of the dashboard. There is a dedicated tab given to each function. Hence, you no longer have to spend hours figuring out how to make it work. It operates within seconds.
The installation process takes about five minutes to complete. Just how good is that? Spyic is the biggest phone spy brand present on the internet. Its huge user base and reputation in the market makes me want to trust it with my private data. Further, I have read about countless big names in the market talk good about Spyic. This clears any second doubts in the mind of the user. You could call them up at midnight and they would solve your query within minutes.
SpyHuman Monitoring App
Probably this is why no user just abandons it after using it once. Most users that use Spyic keep on ordering it. This is just a part of it. You can feel all the benefits when you use Spyic for yourself. Here is the free Spyic demo which you can try.
Monitor Your Teens and Employees Hidden Digital Activities
If your mind has settled on Spyic already, you can get Spyic from here. Cocospy is another phone monitoring app that gives the closest competition to Spyic. Yet, if there is, Cocospy will surely seal the deal for you. Made by some of the most brilliant IT minds in the world, Cocospy is a very popular phone spy tool that is used by millions of users in over countries. Please don't ever go away. Love it.
Spy on Text Messages like a Pro
Log in Forgot Password. How to use it Use it for Monitor remotely How to use it Install.
Install the application on the phone that you want to monitor. You can install the application for free and you will have a free trial. GPS will always be tracked for free. The cell tracking app uploads activities to your secure online account. You can view all the activities if you login to this server using the account that you have created when you installed the application.
Use it for This application is great for: tracking your children. You can monitor your children in order to keep them out of harm's way. You can monitor your employees in order to see if they use their phone or their time for other reasons. Monitor remotely Spy Phone App is using the smartphone's internet connection in order to send the data to our server.
How to Spy on a Cell Phone without Accessing the Target Phone?
Call recording Records voice call. You have 3 free conversations recorded. Whatsapp tracker Tracks the Whatsapp messages. Does not require ROOT.
pc spy software for windows!
spyware x malware.
spy phone for windows 8.1;
Spy Phone App Features.
Best Spy Apps for Android and iPhone - BestPhoneSpy?
Remote monitor The logs are stored on a server that you can access through internet. Integrates with contacts You can see the contact name and id for every sms or phone log.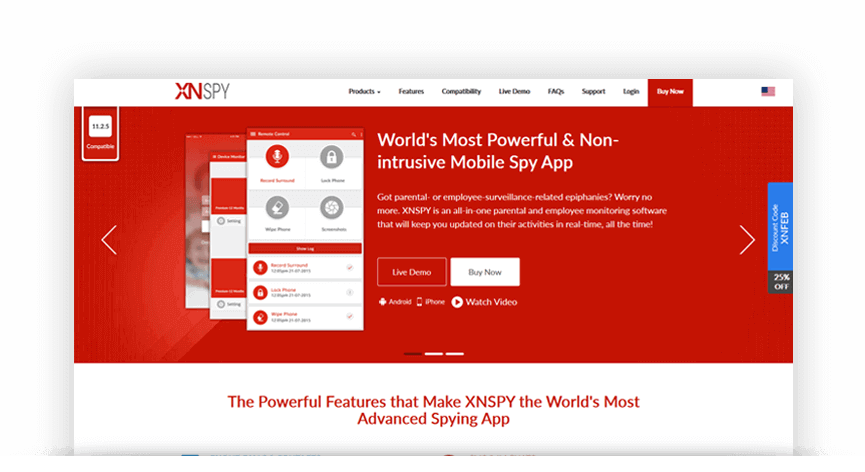 No fee app to spy on another phone
No fee app to spy on another phone
No fee app to spy on another phone
No fee app to spy on another phone
No fee app to spy on another phone
---
Related no fee app to spy on another phone
---
---
Copyright 2019 - All Right Reserved
---