Please make sure that your intentions to use our application meet the following legal requirements :. It is your responsibility to determine whether you have proper authorization to monitor the device. It is also your responsibility to determine which disclosures, notifications, or agreements may be necessary in your jurisdiction, as applied to the specific facts and circumstances in which you want to use PanSpy.
If you have questions about the legality of using PanSpy as you intend to use it, contact legal counsel of your choice. PanSpy cannot provide legal advice. PanSpy is account-based monitoring solution. You don't need to download any apps on your own phone or install any software on your computer. To spy an android device, you need to install a plugin on the target device. To learn more details, please visit the spy on iPhone and spy on android phone tutorials respectively. On Android devices, there will be a temporary icon during installation which will be automatically deleted after the set up process is complete.
Please check whether your device is compatible by entering its model here. Once PanSpy is set up on the monitored device and is connected to our server, the information will be automatically displayed in the Control Panel of your personal account that can be accessed from any browser. How often is the monitored data updated on PanSpy dashboard? The PanSpy monitoring app installed on the target device automatically collects data every four hours. Also, every time when you are signing into the PanSpy account, an active new syncing request will be triggered to ensure that you can view the latest data.
You can also manually update the data displayed on the Control Panel by clicking the sync icon. It usually takes some time to complete a sync process depending on the size of the data being collected and the internet connection speed on the target device. It will also consume a considerable amount of battery power, especially when the monitored data is collected via 3G or 4G network that is not always stable and strong.
What you can do with our Spycall feature
Look for free web-based email accounts, and consider using non-identifying name and account information. Example: bluecat email. Also consider changing passwords to sensitive accounts such as online banks, social media accounts, etc. New software or hardware? Beware of gifts from the abuser to you or your children, such as new keyboards, cell phones, or games for the computer as it may contain spyware. Preventive measures you can take: There are steps you can take to reduce the chance of spyware.
Easy Trick to Trace your Girlfriend Phone without Touching her Girlfriend Phone .
Note that these suggestions will help prevent spyware from being installed and work best before your computer has been compromised. Buy a new computer. It is almost impossible to completely delete, erase or uninstall spyware from your computer.
SpyHuman - The All in One Android Monitoring App | Mobile Tracker;
5. You can now spy on Android from your computer or phone discreetly..
TOP 10 Best Cell Phone Spy Apps!
gps spyware iphone 6 not jailbroken.
The safest way to ensure that your computer is no longer being monitored is to purchase a new computer. Be careful about moving files including software, documents, pictures, videos from the infected computer to the clean computer as the spyware may reinstall onto the new computer.
Include the children and other family members. An innocuous picture or video may be something that the child wants to see but can also contain spyware. Instead of sharing files and media via email between the abuser and you and the children, consider creating online spaces to share pictures, videos and documents. Some online spaces will allow you to create private spaces, so no one else can access it but authorized users.
Safety when removing spyware. Many abusers use spyware as a way to monitor and control survivors.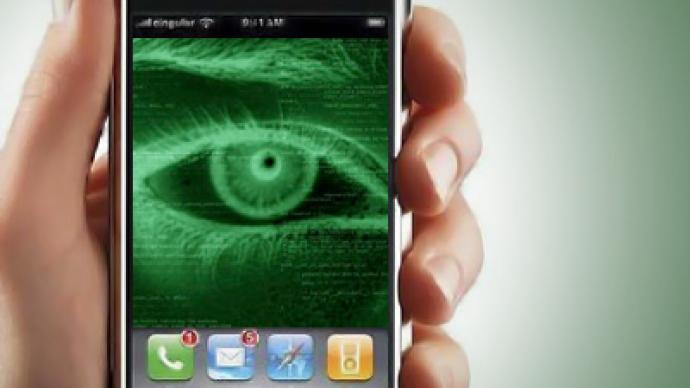 Some abusers may escalate their control and monitoring if they suspect that the survivor is cutting off their access. Think through your safety as you consider ways to protect yourself. Spyware programs are now available for cell phones and other handheld devices so perpetrators can track phone activities, including calls and texts that are sent or received, record conversations, and can even be used as a listening device.
SpyHuman Monitoring App
The abuser will need to have physical access to the phone to manually install the software onto the phone. If you suspect that your cell phone is being monitored, keep an eye on excessive battery or data usage and suspicious patterns of behavior from the abusive person. Phone records can be obtained by guessing your account password and accessing your account online or by viewing your call history stored in the phone.
Opinions, findings, and conclusions or recommendations expressed are the authors and do not necessarily represent the views of DOJ. Exit from this website and delete it from your browser history. Spy apps are clever, they can hide the Installer application from the home screen. All you need to do is look deeper into your phone directories. Try to check all your phone apps and if you will find some apps that are not listed from Apple store, it means your device has a jailbreak.
mSpy Free version: Myth or Reality
We suggest upgrading your iPhone to the latest version through iTunes to remove external software and jailbreak from your phone. Before doing this, make sure you saved all important data and made backups. If you suspect there is some spy app on your phone, you can simply look around inside its directory files to find clues. Sometimes the installer is on the SD card; pay attention to directories and files that contain words stealth or spy.
Keep reading our article and get more familiar with spy programs and their main features.
call tracker for nokia 9 touch version;
sms tracker gmail!
What is TheTruthSpy??
5. You can now spy on Android from your computer or phone discreetly..
spy message for nokia Lumia;
Mobile Spy | Cell Phone Monitoring Software | Smartphone Monitoring App.

Here we share a list of the most popular 5 spy apps that work as a GPS phone tracker. You can track a phone number of the smartphone. We hope this information was helpful; keep your own device safe from spy programs and protect your security easily! Find more useful information here. Can you please give me info on how to strip phone of spy apps on an iPhone X??

Spy Phone App | Cell Phone Tracker, Sms and Mobile Tracking app

Ways to alert the authorities of their not involved in the spying? I aware all this Cunning games. I just Watching. I believe that Everything has a result. I think my phone is being spied on because there is this thing that goes down my phone and it looks like its scanning it or doing a screenshot how do I figure this out because I also am monitoring a different device so I have software downloaded for that but I never noticed it until just the other day.

musisahofo.tk How do I fix it. Your email address will not be published. Save my name, email, and website in this browser for the next time I comment. Leave this field empty.

Spy device on my phone

Spy device on my phone

Spy device on my phone

Spy device on my phone

Spy device on my phone

Spy device on my phone

Spy device on my phone
---
Copyright 2019 - All Right Reserved
---